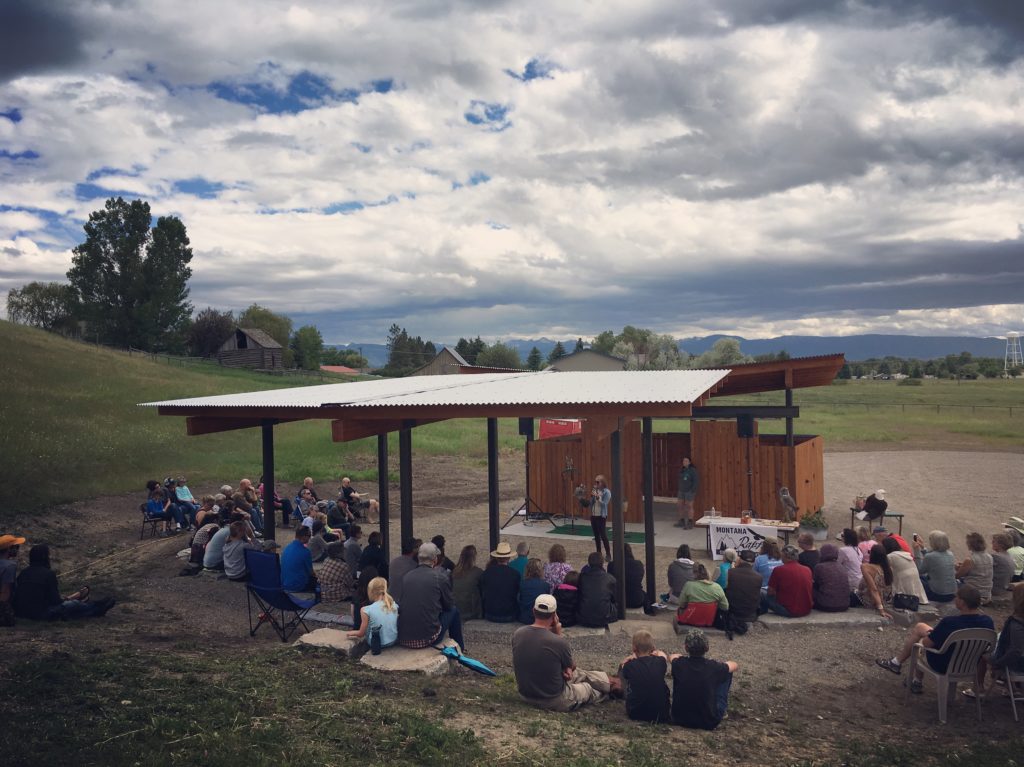 2019 SUMMER EDUCATION SERIES
The Montana Raptor Conservation Center invites you to our Summer Education Series! Join us in our beautiful outdoor amphitheater to learn about raptors in an hour-long, biology-based education programs. Each week meet some of the incredible raptors that live above us, we will have 3-4 ambassador birds (education birds) at each talk. Learn about their habits, their amazing adaptations, their diets, and their role in Montana's ecosystems.
This event is free to the public, thanks to the incredible generosity of the Green family. Donations are encouraged to help us 'Feed the Birds!' MRCC is a 501(c)(3) nonprofit, contributions are tax deductible.
SES Content and Schedule 2019 
Dates and Times: 
Wednesday evening, 6PM-7PM

 

Saturday morning, 10AM-11AM
Program Content:
June 19th Wed: Montana Raptors
June 22nd Sat: Hawks
June 26th Wed: Bird babies
June 29th Sat: Falcons
July 6th Sat: Owls
July 10th Wed: Ecosystem: Prairie
July 13th Saturday: Vultures
July 17th Wednesday: Ecosystem: Forest
July 20th Saturday: Owl ID
July 24th Wednesday: Raptor ID
July 27th Saturday: Raptor tools (eyes, beak, feet)
July 31st Wednesday: Conservation
Aug. 3rd Saturday: Dynamic flyers
Aug. 7th Wednesday: Migration
Aug. 10th Saturday: Eagles
The weekly talks begin promptly at 6 pm on Wednesday and 10 am on Saturday. Please give yourself plenty of time to travel, guests are encouraged to carpool. This is an outdoor amphitheater so please come prepared for Montana weather; natural seating is on boulders guests are encouraged to bring blankets to sit on. Parking is along a dirt road so please wear appropriate footwear. The restrooms on site are portable bathrooms. No glass allowed.
*The rehabilitation center and flight barn are closed to the public, guests are asked to stay only in areas open to the public. The amphitheater is open to the public over the summers during these programs only. For the safety of the birds, NO OUTSIDE ANIMALS are allowed at MRCC.
MRCC Summer Education Series is Sponsored by: The Green Family
Directions to the center: 161 Bent Wing Road, Bozeman MT 59718
Montana Raptor Conservation Center is located north off Bozeman, off of Springhill road (about a mile after the Riverside Country Club). MRCC is behind the Central Valley Fire Department, (if you are driving north) take a right immediately after the fire department onto a dirt road (Bent Wing Road).  If you pass 3 silos you have gone too far. Stay to left on dirt road, once you enter MRCC property through gate, take the first right on to dirt road (follows fence line), please drive slowly. The amphitheater is located at the end of this short dirt road. Guests will park to the side of the road/ in the field.